Which Gemstones Are The Best Value?
Generally, the color purple, obtained from chemical inclusions, is believed to have an effect in bringing out a "clarity of thoughts". The color purple is also associated with wealth and power.
Purple gemstones exude in different shades of purple like Mauve, lavender, lilac, among others. Gemstones with the deepest colors are rare and therefore the most expensive.
Even though green gemstones are quite diverse, they are one of the most fancied stones by collectors, designers, and aficionados. Green gemstones possess symbolic meanings with nature, life, wealth, and energy.
If you love green, then you'll have a nice read exploring the varieties of green gemstones giving you different hues to finesse your wardrobe.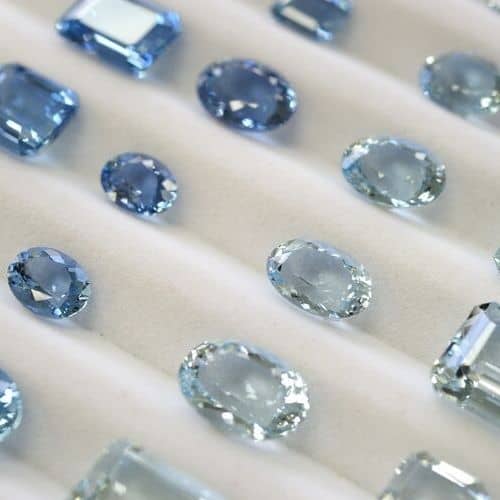 Blue gemstones have their origins in making jewelry during ancient times, particularly for crown jewels and earrings. Arguably, the most sought after blue gem is sapphire. Its deep blue hue is simply beautiful even though gemstones like Lapis lazuli, Zircon, and Kyanite also have this shade.
Blue gemstones will fit into any kind of jewelry and can be worn in both formal and casual outfits.
If you're familiar with red gemstones then Ruby should be the first stone that comes to mind. Of course, red garnets will also fall in place along with red topaz, agate, and a few other red gemstones.
The popularity of this phenomenal color representing strong emotions such as passion, love, and lust, might be exactly why red gemstones are perfect for jewelry alike.
If you're also in the yellow frenzy, you probably know how bright and vibrant a touch of yellow can add to your outfit. The color also symbolizes good luck, health and wealth in some cultures.
If you're looking for an attention-seeking gemstone with a sense of freshness and enlightenment, then buckle up as we find out more on the best types of yellow gemstones for jewelry.
They may not be specifically for women as the color is more than just being pretty- it showers a soft warm hue that'll accentuate pastel clothing or white apparel. Men should not feel left out here.
These gems have an array of pink shades to choose from, some having the most affordable prices. 
Since black has no rival color, it is a suitable stone for almost any outfit both for females and males.
There is a long list of black gemstones and choosing may sometimes be a tricky affair. Not to worry, we've got you covered.
Although orange is not the most popular color out there, a couple of orange gemstones may tickle your fancy.
Orange gemstones have a touch of exotic and if you would like to know more about these colored gems, you're in the right place!
Brown is not a usual gemstone color for collectors and enthusiasts alike. In fact, most stores will have a few of these stones. 
These stones are not gender-centric and will fit perfect for jewelry for both men and women.